Second-by-second video analysis
Emotional response, brand recall, message delivery – all key performance drivers are analyzed second-by-second. Know your top and spare moments. Know what to highlight.
Not sure about your creative?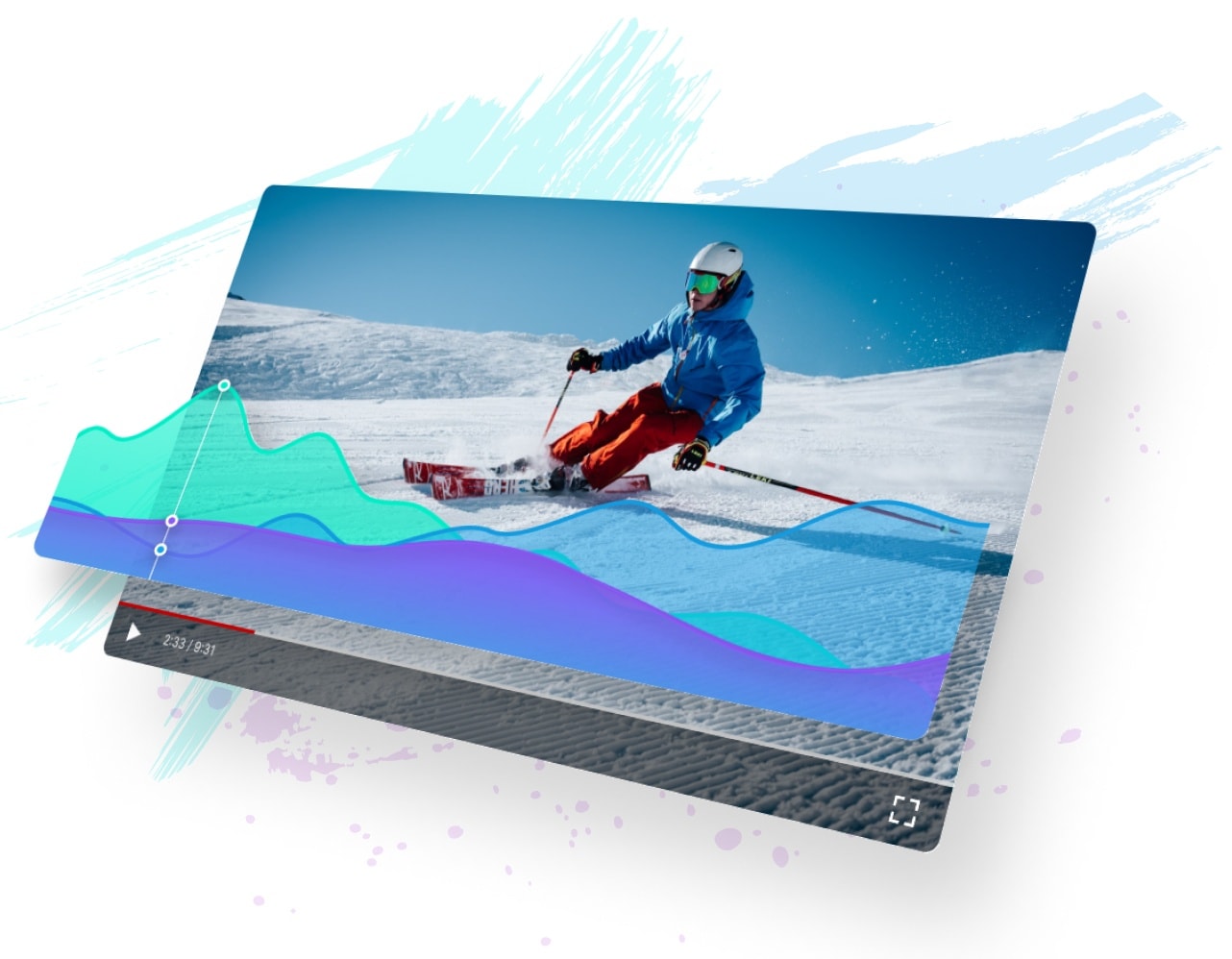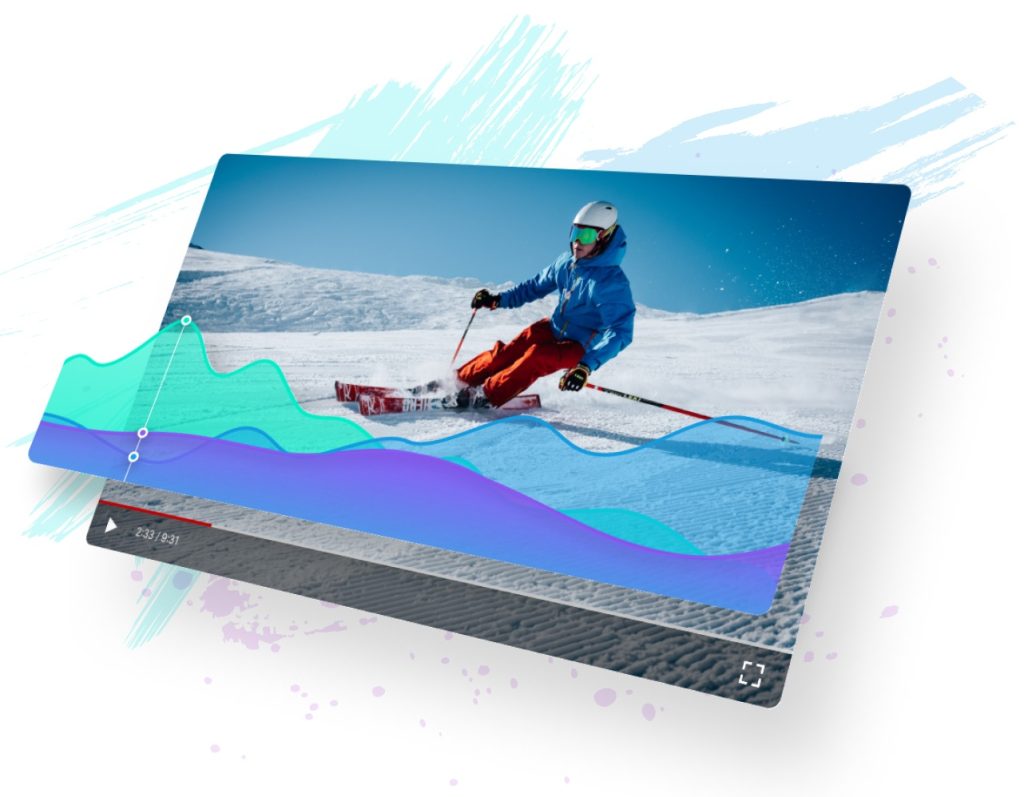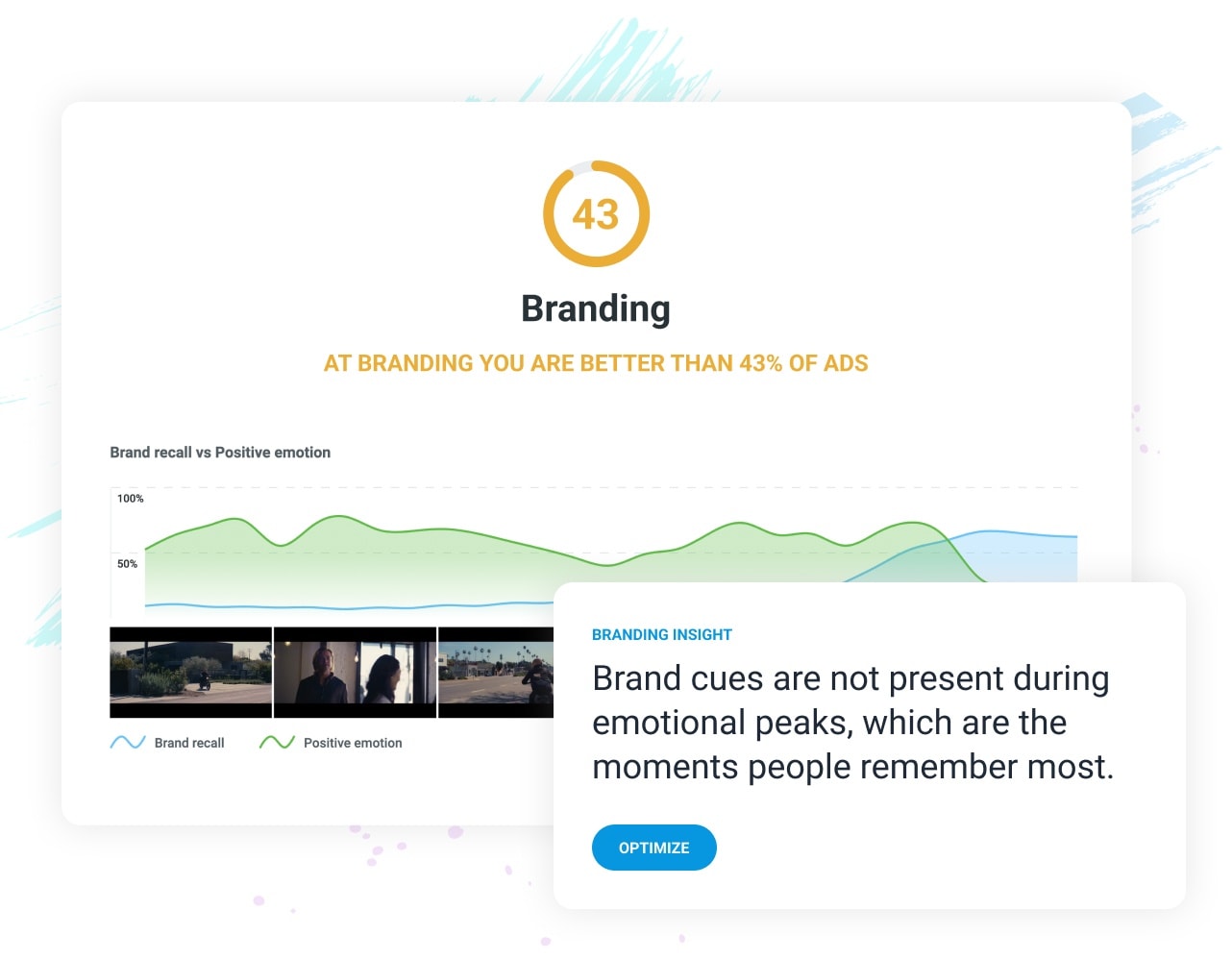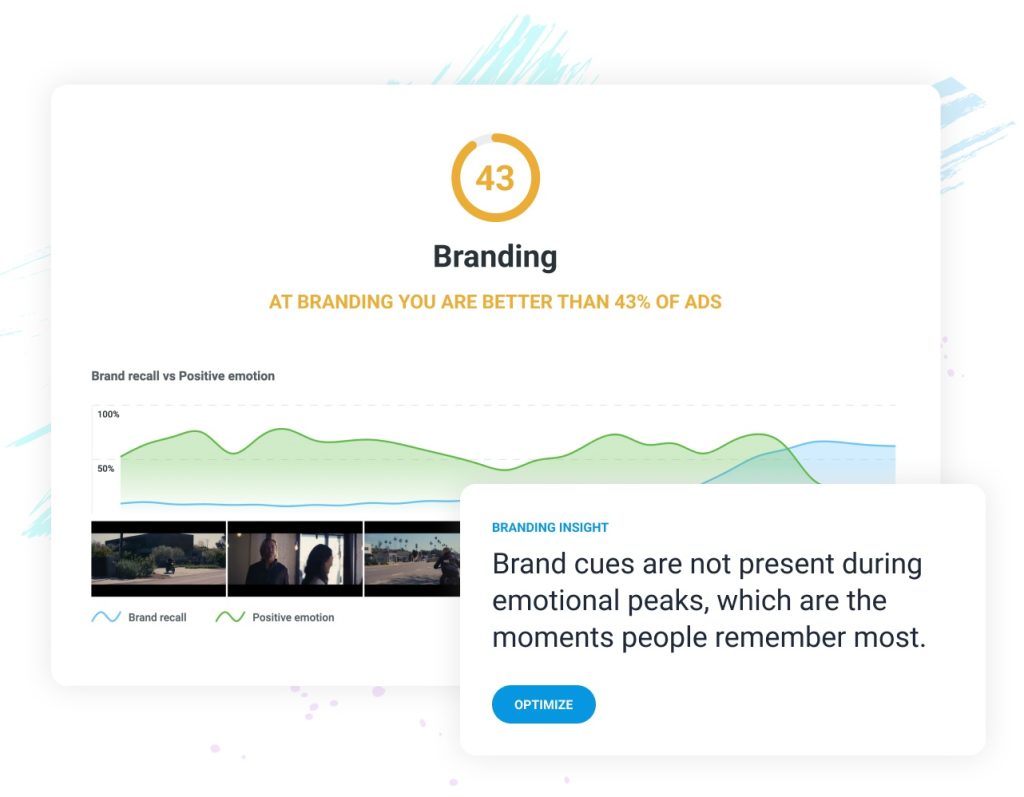 Detailed and practical insights
We analyze dozens of metrics and detect every possible gap that could constrain your performance. For example: Is your brand strongly present at the ad's emotional peak?
Not sure what to improve?
Online dashboard & downloadable slides
Quickly find key findings in the online dashboard or dive into the full 40-slide story that walks you through the data and explains important modern metrics using science-behind slides.
Want to save time and nerves?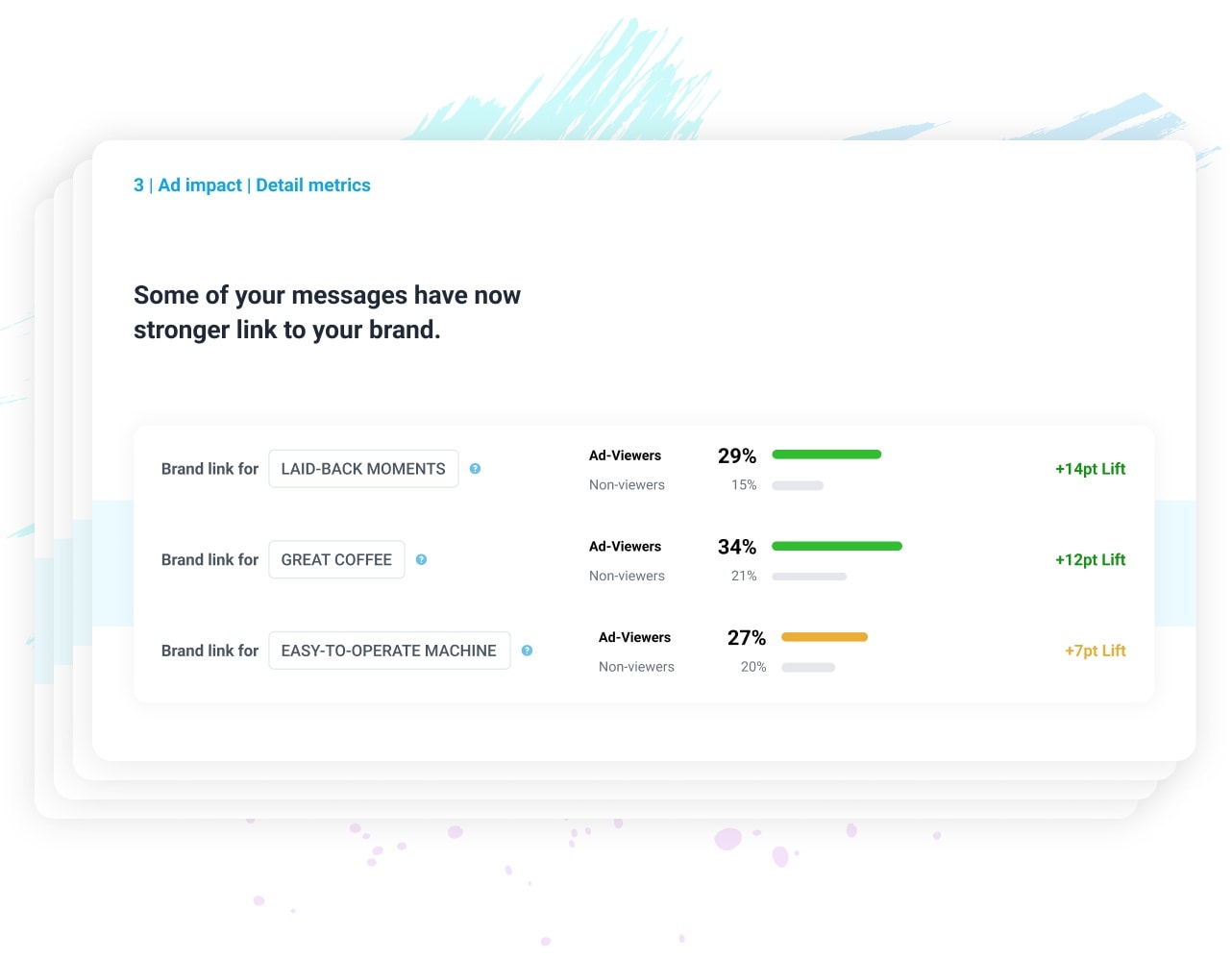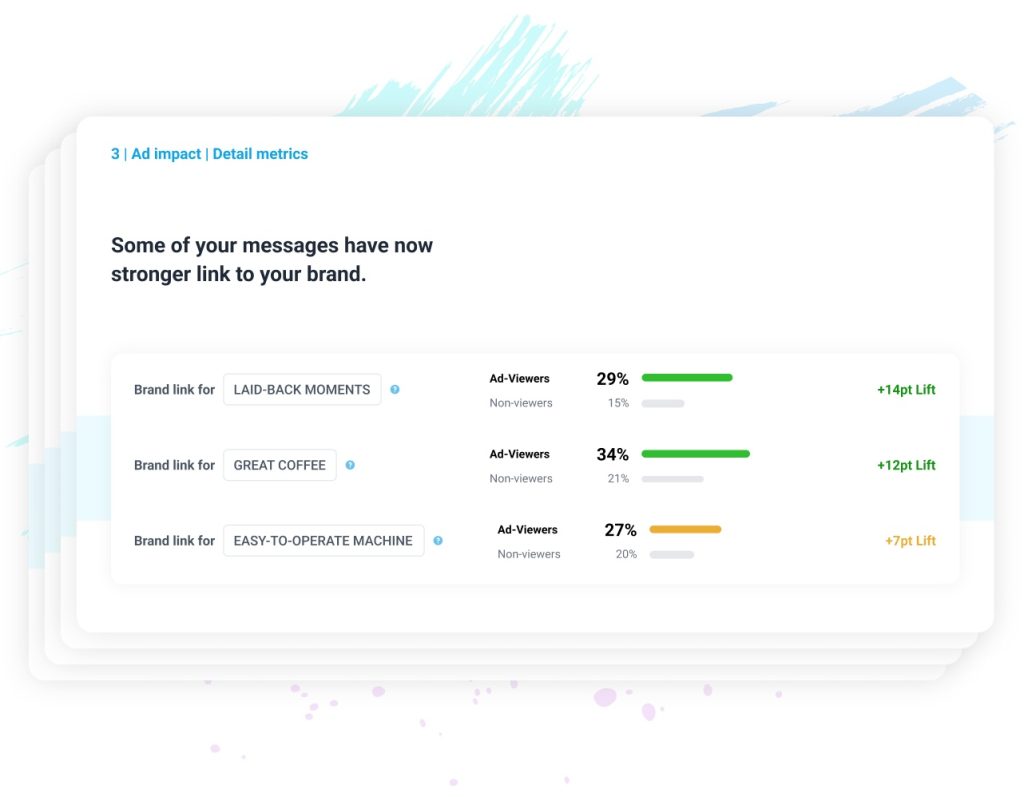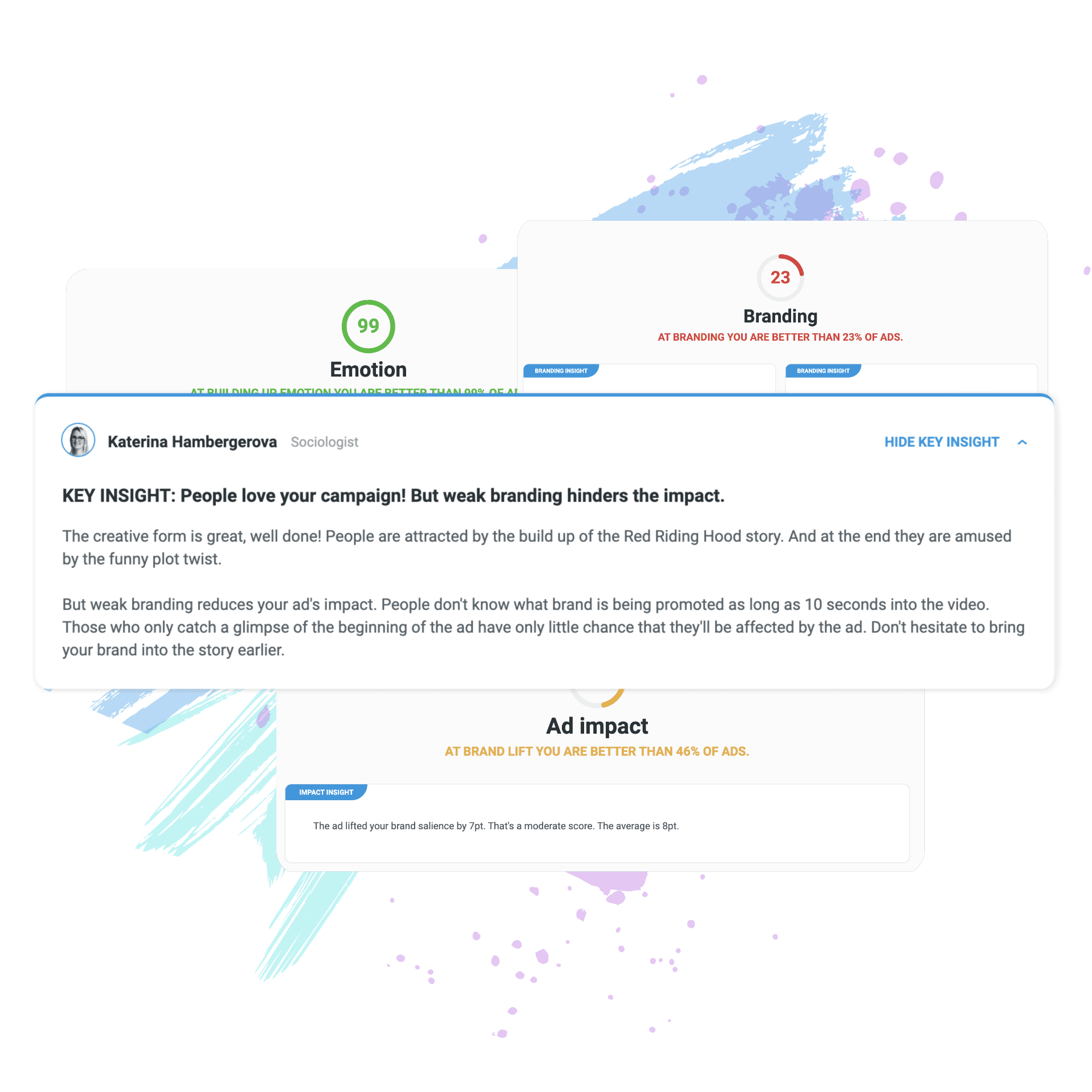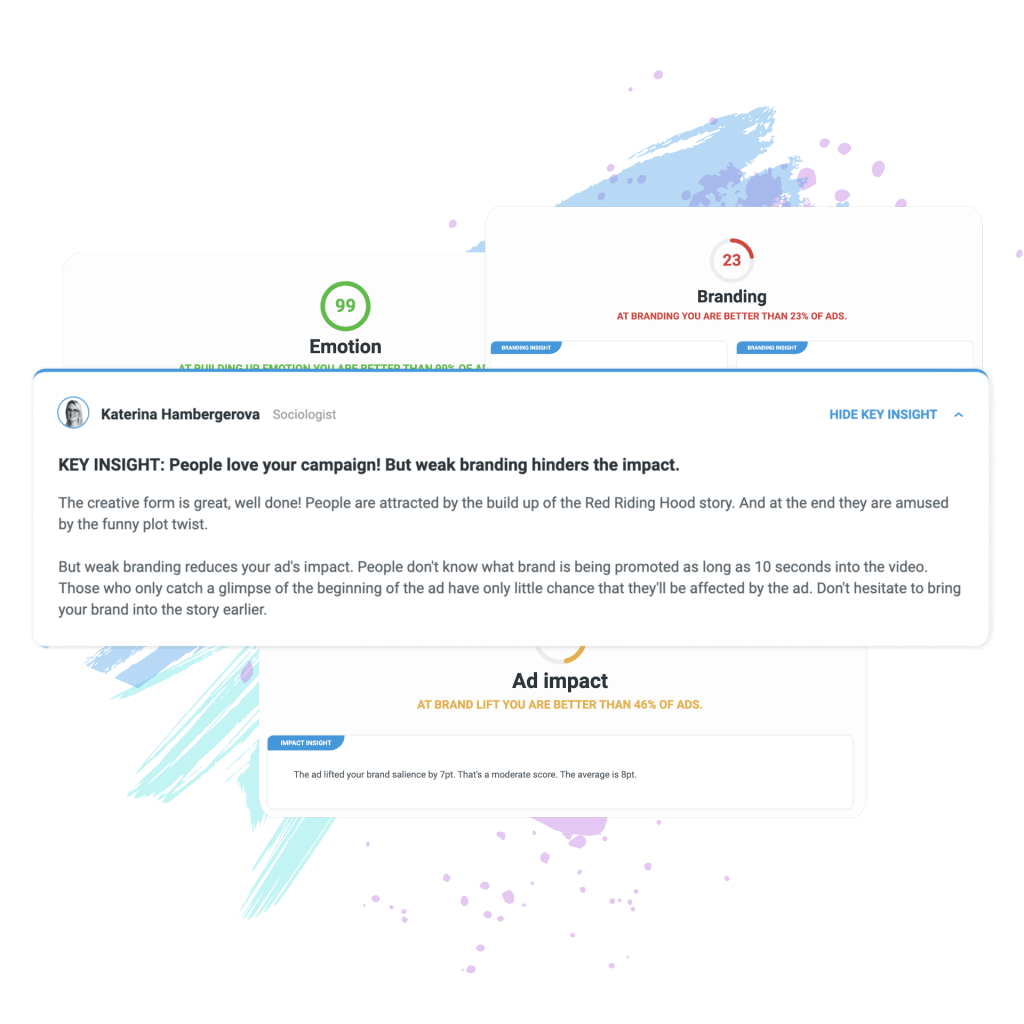 Comprehensive key insights for every project
Every analysis includes a short and straight-to-the-point comment from one of our experts.
Short on time?
How to map memory paths?
Try it yourself!
We use non-declarative behavioral research in our own mobile app to map the subtle changes that your ad causes in your audience's memory. Each respondent is given a unique, randomly selected set of associations or video segments.
Test results
in under 5 days
Don't delay your ad production
Robust and representative samples
500+ for pretests, 1 000+ for posttest
Consult results with marketing-science professionals
Benchmark your creative against recent advertising noise
Get real-life emotional reactions, cut through the noise
Be sure your ad is sufficiently branded
Link your brand to key customer needs & buying situations
No respondent's opinions. Concepts are shown to different groups
See how much your ad lifted the salience of your brand
Download a comprehensive copy of your report and share it with others
Discover expert report summaries  from our sociologists
Find out what your audience was thinking in different parts of the ad